A Quick History of Wrecking in the Florida Keys
January 16th, 2018 by Piper Smith
In 1820, the wrecking industry boomed in the Florida Keys. Florida was declared a Territory, then an official port of entry, and before you know it, Key West and the Florida Keys are making thousands on salvaging ships that are wrecked off of the reef. The middle/ upper Keys along with the Marquesa's were hot spots for ships to find themselves grounded or having their hulls destroyed and soon sinking.
What many don't know is one of the first salvaged wrecks was in 1622. A Spanish fleet wrecked in the Marquesa's- this fleet consisted of the famous Atocha and the Margarita. Local Indians spent 8 years salvaging these ships.
In 1827 the Guerrero, found itself in need of help and Wreckers quickly found it was a slave ship.
Many wreckers took on day jobs that would allow them to quickly get out to salvage when they saw a ship in distress. These jobs included farming, fishing and sponging.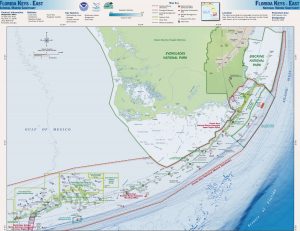 As wrecking became more popular, law was passed that the Ship Master and wrecking Ship had to be licensed. Many crews worked together, but it was the crew that arrived first that was the Wrecking Master and could claim the largest reward and choose who they wanted to assist in the haul.
Wrecking alone was not what made Masters and the Florida Keys rich. Owning a Ship and a Warehouse is what allowed Key Westerners William Curry, Asa Tift, and John Lowe to be so wealthy. Not only did they receive rewards for being wreck masters, but they would auction off the items in their warehouses that stored salvaged goods.
When lighthouses started erecting along the Florida Coast in 1852 and throughout the Florida Keys, the wrecking industry came to a close. Lighthouses were used as a guide to warn ship Masters of Dangerous areas to help the ship and crew get to shore safely.
When the wrecking industry ended, cigar manufacturing came into Key West as a replacement. Originating in Cuba, this practice made its way to Key West and then Key West and Miami.
Today, you can stroll through Old Town Key West and find the Gato Building which served as a cigar factory (constructed in 1871).
Visit the Key West Shipwreck Museum to learn more on how the Wrecking Industry impacted the Florida Keys.